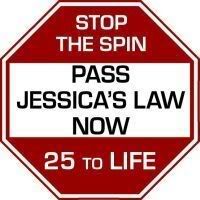 Suspect has sex-offender past
Man accused of attack on girl served 12 years
Michael Kiefer and Leigh Munsil
The Arizona Republic
Dec. 14, 2007 12:00 AM
A man accused of sexually assaulting a 4-year-old girl at a Phoenix playground earlier this week spent nearly 12 years in prison for committing a virtually identical crime.
And in November, he was arrested and jailed after police saw him running naked down Van Buren Street. He was then released on his own recognizance, despite his sex-offender status.
Court records describe William R. Speed, 35, as psychologically troubled and prone to hearing voices.
About 7 p.m. Wednesday, Speed reportedly approached a girl playing on a jungle gym in a park near Van Buren Street and 12th Avenue. Police said Speed had partially removed his clothes and the girl's clothes before family members and witnesses heard the girl's screams and pulled him off her. They held him down until police arrived, according to Phoenix police spokeswoman Stacie Derge.
The girl did not suffer any serious physical injury, Derge said, but was traumatized by the attack.
The attack appeared to be random, Derge said, and police have no reason to believe that the girl knew him.
Speed was charged with sexual conduct with a minor.
The attack bore close resemblance to a 1995 attack on a 7-year-old girl that sent Speed to prison for nearly 12 years.
On September 23, 1995, Speed approached a girl who was walking her dog near his apartment. As the child was cleaning up after her dog, according to court records, Speed sat down next to her and removed his pants, then partially disrobed the girl and sexually assaulted her. Onlookers chased Speed and caught him.
Because of that attack, Speed was charged with kidnapping and sexual conduct with a minor, but in July 1996, he pleaded guilty to attempted sexual conduct with a minor and was sentenced to 12 years in prison.
During interviews for his presentence report and a psychological evaluation in the court record, he told evaluators that he heard voices in his head and on the radio that told him to "have sex with a baby." He thought the girl in the 1995 attack was enticing him, he said.
Speed is originally from San Jose, Calif. He told evaluators that his stepfather was sent to a mental institution for child molestation and that a stepmother had sexual relations with him as a teen. He was arrested but not charged for a pair of petty incidents in the 1990s before the attack that sent him to prison.
Speed was first released from the Arizona Department of Corrections in January 2006 after serving 85 percent of his sentence but was sent back a year later to finish out his term after a technical parole violation that corrections officials did not specify. He was released Oct. 5.
A little more than a month later, at about 10:30 p.m. on Nov. 7, he was arrested after running naked behind a bar in the 1800 block of West Van Buren Street. Speed told the arresting officer that he had just smoked cocaine and felt like taking off his pants and running, court records show.
Speed was charged with indecent exposure in that incident and initially held on bond. Then, according to the Maricopa County Sheriff's Office, he was released on Nov. 16. He was allowed to go free on Tuesday of this week following a hearing, according to court records.
Because of the 1996 conviction, Speed is registered as a Class 3 sex offender, the highest level, and Derge said he kept his sex-offender registration current; he listed his address as an overflow homeless shelter on Madison Street, a half-mile south of the park where Wednesday's attack took place.
There were no stipulations in Speed's registration that say he cannot be around children, Derge said.
http://www.azcentral.com/arizonarepublic/local/articles/1214sexarrest1214.html
Neighborhood upset over sex offender case
Ryan Kost
The Arizona Republic
Dec. 14, 2007 06:48 PM
Phoenix neighborhood advocates are upset with the Arizona Department of Corrections after a man sexually assaulted a 4-year-old girl at a playground earlier this week.
Residents of the Capitol Mall and University Park areas said Friday that the department uses a nearby homeless shelter as a dumping ground for ex-convicts who have nowhere else to go and then forgets about them.
The local community, they said, suffers as a result.
For proof, residents point to what happened Wednesday night at a park near Van Buren Street and 12th Avenue. There, William R. Speed, 35, - who was released this October after serving 12 years in prison for assaulting a 7-year-old girl - is accused of approaching a young girl playing on the jungle gym.
Speed then grabbed her and began to remove his clothes and the child's until she screamed, alerting family members and witnesses who came running to her defense, Phoenix police said. The girl did not suffer serious physical injury, but was traumatized by the attack, according to police.
A month ago, court records show Speed, who has a history of mental illness, was arrested after running naked behind a Phoenix bar. He was charged with indecent exposure and released the following week. By law, the court could not hold him without bail for a misdemeanor.
Before Wednesday's attack, he was one of dozens of registered sex offenders who lived at the nearby overflow homeless shelter run by Central Arizona Shelter Services.
"This has got to be preventable," said Shannon Dubasik, the executive director of the Capitol Mall Association. "This is wrong on every level."
Dubasik said the problem is not the fault of the shelters, which must admit the ex-convicts, but rather it is that of the local law enforcement agencies that continue to drop people off without additional help. "They don't have a chance of being successful," she said.
A spokesman for the Department of Corrections said Speed had completed all of his jail time and there was nothing more the department could do.
"It's not us, it's the law," said Nolberto Machiche. "Legally, we have no voice or authority over them once they've completed their sentence."
Mark Holleran, the chief executive officer of the shelter, said the neighborhood has every right to be concerned. Outside of the prison system, his shelters have the highest concentration of sex offenders, he said. Wednesday evening, Speed was one of about 80 - maybe more.
"This isn't new," Holleran said. But it's "something that can't continue."
Reporter Michael Kiefer contributed to this report.
http://www.azcentral.com/news/articles/1214sexoffender1215.html